About Us
The Massachusetts Local Food Cooperative network allows consumer members to buy fresh local food directly from farmer/producer members through a unique online, year-round "farmer's market."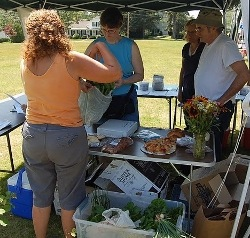 Once a month, co-op members place their orders online during an Orders Open period. The farmers/producers package and label each order and, on Distribution Day, deliver the orders to a central sorting location. Volunteers sort the orders by member and pickup site location, and drivers transport the orders to those sites. Consumers are responsible for picking up their orders during the designated times for the pickup site they choose, and they pay for their orders by check at that time. Farmers/producers are paid when they deliver their orders to the central sorting location.
The cost for membership is a one-time $50 share fee per household that is fully refundable if you choose to leave the co-op. One share entitles its owner household to one vote at the co-op's annual meeting. Membership fees are held in our bank account and allow us to pay producers on Distribution Day, before the customer payment checks clear. Membership fees are not used for any other purpose.
The co-op also charges a 5% handling fee, which we use to purchase coolers and pay other expenses that are necessary to run the co-op. We currently have no paid staff—the business is strictly a volunteer operation.
For more information about member shares or other business-related questions you may have, we invite you to review our Bylaws.
If you would like to join the co-op, please see How to Join.
If you're not ready to join, but want to stay in touch with what the co-op is doing, join our e-mail list.
We can always use the helping hands of volunteers. If you would like to volunteer, contact us. Volunteering is the best way to both familiarize yourself with how the co-op works and meet members of our community.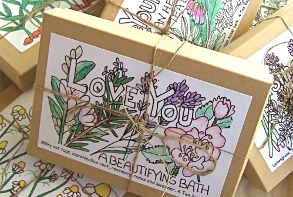 News and Alerts (Feb/Mar)
Celebrate St. Patrick's Day locally
Mass Local Food producers have all you need for corned beef and tasty leftovers. Check out the Shop page for suggestions.
Welcome University of Massachusetts Medical School
The latest Mass Local Food pick-up site in Worcester opens this month.
A local gift that keeps on giving
For that special locavore, how about a gift certificate for membership in Mass Local Food? You can find gift certificates on your order form. We will include the certificate with your order and the cost will be added to your invoice.