Terms of Service
Our system works because we, the member-owners of Massachusetts Local Food Cooperative, take pride in and responsibility for making it work. Because we are an all-volunteer organization, we must each accept personal responsibility for the following Terms of Agreement.
Terms of Service:
1. Each order is a legally enforceable contract to pick up and pay for the groceries ordered. You are obligated to pay for the items you order that we deliver to your pick-up site or home delivery, even if you do not pick them up, or are not present to receive your home delivery, unless they are delivered to you damaged, spoiled or broken. Everything in your online shopping basket when the monthly order closes is an order for those products. The co-op's software does not have a "check-out" page. When you place something in your shopping cart, it stays there until you remove it. You can remove or add items up to the close of the monthly order which you see by looking at this page.
2. When you order, pick up your groceries during the time specified for your pickup site. This is part of our contract. We are not a giant supermarket with acres of cold storage. Most of our pick up sites do not have the ability to hold orders past their operating hours, especially if refrigerated or frozen items are involved. It is your responsibility to know where to pick up your food and the hours the pick-up site is open. This information is on your invoice.
3. All orders must be paid before they leave the pickup site or are left at a home delivery. Members are expected to pay with cash or check before taking their groceries home. Prompt payment is a condition of membership.
4. We understand that emergencies happen on delivery day. If this happens to you, please call Kelley O'Connor at 617-803-9230 or your local pick-up site manager (Kerrie Hertel for now) at 978-874-1077 as soon as possible. The earlier we know about a situation, the better we will be able to deal with it. You can also contact the cooperative before the monthly order closes about making alternative delivery arrangements. Depending on the circumstances, we may be able to arrange something other than the specified hours for pickup, but this must be arranged before you turn in your order.
5. When you pick up your order, make sure you get all the items you order. Take the time to check your invoice thoroughly to make sure you get everything. If an item isn't there, report it at the cashier table when you check out and make sure it is written on the missing item log so your account can be properly credited. You can deduct the amount of the missing item(s) from your invoice, and pay the new amount. All claims for missing/damaged items must be made at the pick-up site. Errors in the accounting on invoices (including credits or debits that you believe are errors) must be reported within 5 days of delivery day. Report those errors to the treasurer (Sheryl Vaillette for now) at [email protected].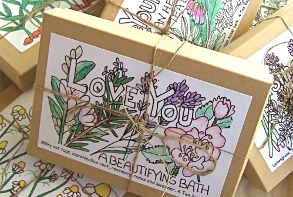 News and Alerts (Feb/Mar)
Celebrate St. Patrick's Day locally
Mass Local Food producers have all you need for corned beef and tasty leftovers. Check out the Shop page for suggestions.
Welcome University of Massachusetts Medical School
The latest Mass Local Food pick-up site in Worcester opens this month.
A local gift that keeps on giving
For that special locavore, how about a gift certificate for membership in Mass Local Food? You can find gift certificates on your order form. We will include the certificate with your order and the cost will be added to your invoice.