Welcome to Our Marketplace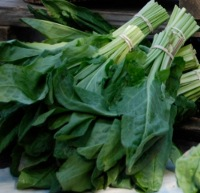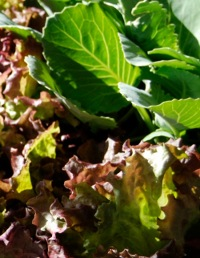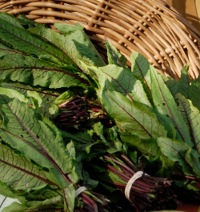 News and Alerts (May/June)
Time to Plant
Spring has certainly sprung! If you're planting a garden this year, be sure to check with these Mass Local Food producers for an array of starter plants: Blueberry Hill Farm, Hartman's Herb Farm, Rachel's Everlasting, Roots, Fruits & Greens, Simply Vabulous and White Buffalo Herbs. Protect yourself from mosquitoes and ticks with bug spray from White Buffalo Herb Farm, which is also offering Baby Bug Off spray for the young ones.
Stock up on Four Star grain and flour
Four Star Farms will not be listing in June, July and maybe August, so stock up on grains and flour.
Don't forget Mom!
You can find lots of local gift items from earrings (Rachel's Everlasting) to soaps, bath salts, body lotions and sprays: 220soap, Hames & Axle Farm, Wilava and White Buffalo Herbs.Sugar Hollow Farm has a mother-daughter apron set; gardening Moms might appreciate a decorative stepping stone from Fiddler's Gardens. Glimpses of New England Past has hand painted mail boxes. Knitters would appreciate all-natural yarn from Greenwood Hill Farm and Sugar Hollow Farm.How about a gift basket with cheeses from, Robinson Farm, Smith Country Cheese and Westfield Farm; breads or sweets from Crums Cookies & Pies, Honeybee Baking Company, Glimpses of New England Past, Made From Scratch; jams and jellies from Deborah's Kitchen and Glimpses of New England Past; honey from Buzz Brand and Open Meadow Farm; coffee from Acoustic Java and Zion Coffee Roaster or tea from Good4you.
Open Farm and Food Days May 12 and 13
You're invited to meet some of our farmers and producers on Saturday, May 12 and Sunday, May 13. The following are participating in these free events. Please check the websites of individual farmers and producers for directions.
Ashburnham
Kalon Farm
28 Corey Hill Rd.
www.kalonfarm.com
10:30-4 both days See the animals, shop at the farm store
Barre
Hartman's Herb Farm
1026 Old Dana Rd
www.hartmansherbfarm.com
Open Saturday and Sunday
Berlin
220 Soap:
66 Village Court
[email protected]
Tours of Stephanie Henry's soap making studio
Hardwick
Robinson Farm
42 Jackson Rd
www.robinsonfarm.org
Farm store is open both days 7a.m. to 7pm.
Hubbardston
High Meadow Farm:
28 High St
www.highmeadowfarms.com
Sunday, May 13 farm tour at 1pm to visit the animals and orchard. Plan on walking about 1 mile though a wooded trail and fields. You are welcome to bring a picnic to enjoy after the tour but plan on carrying it in a backpack to the picnic site!
Lunenburg
Open Meadow:
5 Leominster-Shirley Rd
www.openmeadowfarm.com
Sunday, May 13th from 9 a.m-1 p.m. If you would like to see how we feed the animals we will be doing so around 9:30. We welcome you to come see our cow pastures and wooded pig enclosures where we can answer any questions you may have about how we raise our animals. Directions: From Route 2 east or west take Exit 36 (Shirley Road); On Shirley Road take your 2nd left onto Chisholm Trail; go straight through the gate until you see the cows.
West Boylston
Buzz Brand Honey
243 Lancaster St.(Route 110)
508-835-8870
Saturday, May 12 10 a.m.-2 p.m.
Empty hive demonstrations
Westminster
Maple Heights Farm:
70 Howard Rd.
www.mapleheightsfarm.com
Saturday, May 13 morning and evening
See baby chicks, pigs and cows; hay equipment demonstrations; walk around the farm and picnic on the nearby Midstate Trail.
Worcester
Acoustic Java
932 A Main Street
www.acousticjava.com
Free Coffee Cupping Saturday, May 12 at 10 a.m. and Sunday, May 13 at 11 a.m.
Coffee cupping is a method of evaluating different coffees by carefully examining their distinctive characteristics, which include aroma, acidity, body, flavor, and aftertaste. Each characteristic is judged on a scale of 1 to 10 and the coffee is awarded an overall score. Coffees awarded a score of 80 or above are called "specialty" coffees. Also offering a free cup of coffee with the purchase of a pound of beans.
Have a Problem with Your Order? Let Us Know!
Mass Local Food wants you, our loyal customers, to have the highest quality, thoughtfully grown/raised products available from our producers. Occasionally, an item may not meet your expectations and if that happens, we want to know about it. If you are unhappy with any product, please contact the producer directly (On the Mass Local Food home page, click on meet our farmers and producers and you will find email addresses for all of them) Feel free to send an email to our Producer Committee: [email protected] and we will work with you to arrive at a suitable solution.
Pickup Sites
Westminster – Johnson & Sons Poultry Farm, 51 Knower Road, 4:15 – 6pm.
Sterling – Sterling Farmers' Market, 1 Park Street, 5 – 6pm.
Berlin – the Common House at Camelot Cohousing in Sawyer Hill Eco Village, 69 Village Court, 5 – 6:30pm.
Holden – 27 Phillips Rd. 5 – 6:30pm.
Worcester – Briarwood Retirement Community, 65 Briarwood Circle, 5 – 6:30pm.
University of Massachusetts Medical School, 55 Lake Avenue North, 5 – 6:30pm.
Framingham – First United Methodist Church, 360 Water Street, 5 – 6:30pm.
Remember to bring your checkbook and grocery bags when you come to pick up your order. Pickup site organizers will not have change if you bring cash. Many thanks for your cooperation!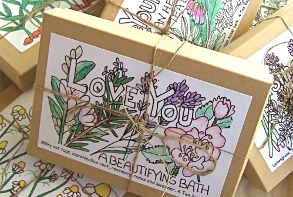 News and Alerts (Feb/Mar)
Celebrate St. Patrick's Day locally
Mass Local Food producers have all you need for corned beef and tasty leftovers. Check out the Shop page for suggestions.
Welcome University of Massachusetts Medical School
The latest Mass Local Food pick-up site in Worcester opens this month.
A local gift that keeps on giving
For that special locavore, how about a gift certificate for membership in Mass Local Food? You can find gift certificates on your order form. We will include the certificate with your order and the cost will be added to your invoice.