Resources
Here you will find links to articles and information related to local food resources in Massachusetts, growing your own food, the Oklahoma Food Cooperative (the model from which we have built MLFC), and more.
Local Food Resources/Information
Massachusetts Department of Agricultural Resources
http://www.mass.gov/agr/
Local Harvest
http://www.localharvest.org/
Eat Wild – Pastured Products Directory, Massachusetts
http://www.eatwild.com/products/massa5chusetts.html
CISA (Community Involved in Sustaining Agriculture)
http://buylocalfood.org/
Massachusetts Farmers Markets
http://www.massfarmersmarkets.org/
Massachusetts chapter of Northeast Organic Farmers Association (NOFA)
http://www.nofamass.org
NOFA Massachusetts Raw Milk Network
http://www.nofamass.org/programs/organicdairy/rawmilk.php
Gardening Resources/Information
UMass Extension
http://www.umassextension.org/
Cool Foods Campaign Garden Guide
http://coolfoodscampaign.org/your-tools/garden-guide/
How to Start a Kitchen Garden
http://www.vegetablegardener.com/item/2584/how-to-start-a-kitchen-garden
Storage guidelines for fruits and vegetables (Cornell Cooperative Extension)
http://www.gardening.cornell.edu/factsheets/vegetables/storage.pdf
Oklahoma Food Cooperative
Website
http://www.oklahomafood.coop/
An interview with Bob Waldrop, founder of OFC (Hen and Harvest)
http://henandharvest.com/?p=107
Miscellaneous Websites, Articles, and Resources
"LOCAL" – A Word Worth Saving! (Energy Bulletin, Sep 2009)
http://www.energybulletin.net/50226
10 Good Reasons to Buy Locally Grown
http://www.mass.gov/agr/markets/10-reasons.pdf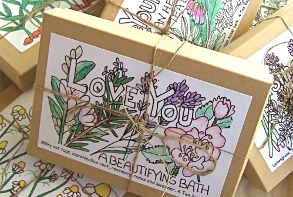 News and Alerts (Feb/Mar)
Celebrate St. Patrick's Day locally
Mass Local Food producers have all you need for corned beef and tasty leftovers. Check out the Shop page for suggestions.
Welcome University of Massachusetts Medical School
The latest Mass Local Food pick-up site in Worcester opens this month.
A local gift that keeps on giving
For that special locavore, how about a gift certificate for membership in Mass Local Food? You can find gift certificates on your order form. We will include the certificate with your order and the cost will be added to your invoice.